Soon Seng Credit provides flexible and affordable renovation loans with low requirements. Create the dream home for you and your loved ones today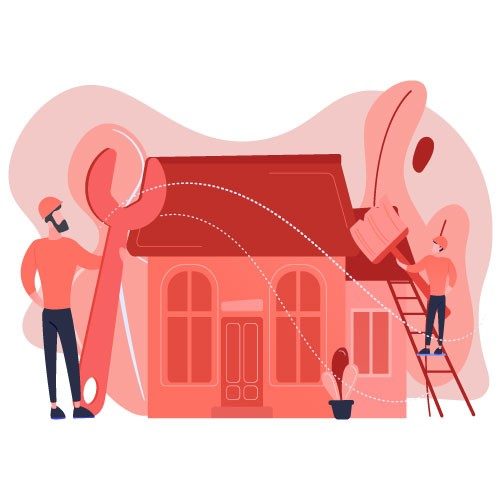 What is a home renovation loan?
As its name may suggest, a home renovation loan is a loan that homeowners can apply for if they need money specifically to fund their home renovation project.
What are the benefits of a home renovation loan?
The main benefit of a home renovation loan is that it provides you with the funds to make your dream home a reality. Considering that home renovations in Singapore typically cost anything from $20,000 to $70,000 — depending on the extent of work required, materials, the size of your home, your contractor and interior designer etc — a home renovation loan could come in handy if you are short on cash savings.
Getting a home renovation loan may or may not be something that's right for you, everyone's different and have different priorities. If you just need some extra funds for the renovation and are sure you can pay off your home renovation loan in time according to your repayment schedule, why not consider beautifying your home or doing what it takes to make your home more livable and inviting while you are at it?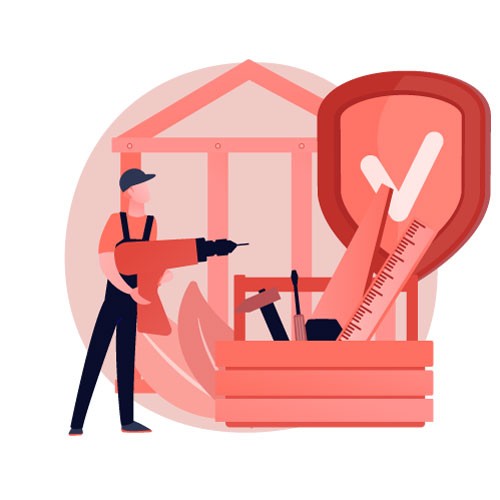 Home renovation loans usually have lower interest rates compared to personal loans. With home renovation loans, the loan tenures range between 1 and 5 years. You will have to make monthly repayments to pay off your loan over time.
Your monthly repayment for your home renovation loan reduces with time compared to personal loans because a home renovation loan has interest rates that are calculated based on the outstanding balance of the loan.
To make sure that borrowers do not misuse the renovation loan, when their application for the renovation loan is approved, the approved loan amount will be disbursed directly to the renovation contractors in the form of a cashier's order.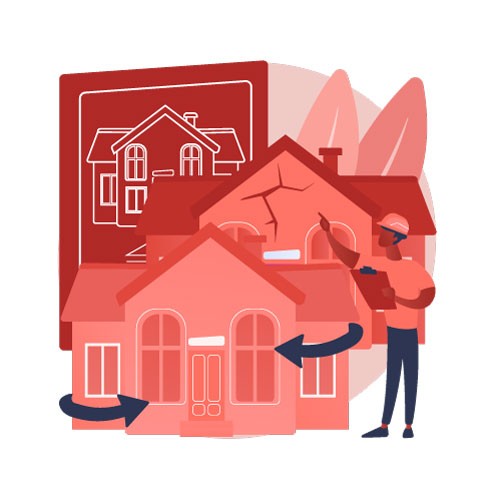 What can a home renovation loan be used for?
A home renovation loan in Singapore can be used to pay for renovation works such as flooring and tiling; painting and redecorating works (e.g. wallpaper); carpentry work and built-in cabinets; electrical and wiring works; basic bathroom fittings; structural alterations; external works within the compounds of your home, such as the roof, balcony, backyard, or front porch.
Bear in mind that a home renovation loan is strictly for renovation works. It cannot be used for purposes beyond a renovation. This means that you cannot use the funds to pay for things like furniture, tables, household appliances, curtains, mattresses, sofas, chairs, fittings, decorative accessories, plants, artwork, smart home features etc. In short, a renovation loan is strictly meant for renovation works.
You have to be a Singapore Citizen or Permanent Resident aged between 21-65 years old. You have to be making a minimum annual salary of at least $24,000. The maximum amount you can borrow for a home renovation loan is typically 6X your monthly salary of $30,000, whichever is lower.
When choosing and comparing a renovation loan, consider factors like interest rate, the minimum/ maximum loan amount you can borrow, processing fees, late payment fees, early repayment fees, cancellation fees or other charges and ongoing promotions.
Your NRIC, latest IRAS Notice of Assessment, latest payslips (1-3 months), CPF contribution history statement (3-12 months), original quotation from contractor, duly signed by applicant(s) and contractor, proof of ownership of property to be renovated.
Can I pay my renovation loans with CPF?
No, you cannot pay for your home renovation loan with your CPF monies.
How can I get a renovation loan in Singapore?
Banks and licensed moneylenders like us at Soon Seng ML offer renovation loans. Do not go to illegal moneylenders or loansharks!