Don't you wish you could spice things up in your daily life? A change of scenery could improve your 2023 where things are finally perking up after several pandemic years.
Regardless of whether you're a new homeowner or an existing one, this article will walk you through some trending interior design ideas in 2023 to keep an eye out for.
1. Bringing nature into your home (biophilic design)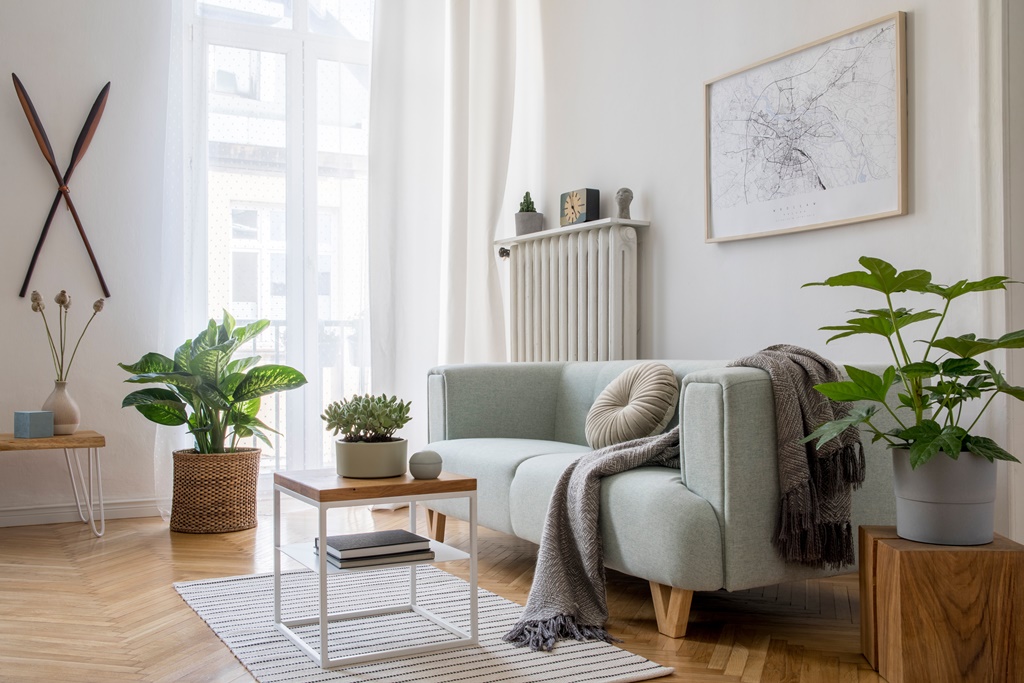 Biophilic designs are all about connecting with nature – such as allowing a good amount of natural light to stream into the rooms, decorating the home with lots of indoor plants, and using natural colour schemes.
Natural elements in natural hues can help create a sophisticated and minimalist home. For example, try using more wood, stone, textiles, and fabrics in your interior design and furniture selection.
Or if you're feeling more adventurous, opt for decorative pieces crafted from sustainable materials like seashells, clay, rattan, cane, wood, or stone. A coffee table made out of natural stone or curtains made from seashells will certainly bring some uniqueness into your living room.
For indoor plants, if you're not into retro-style hanging creepers, use colourful blooms or cactuses instead. Not only are they easy to care for, but they also keep your air fresh and pollutant-free!
2. Minimalist Scandinavian or Muji-inspired interiors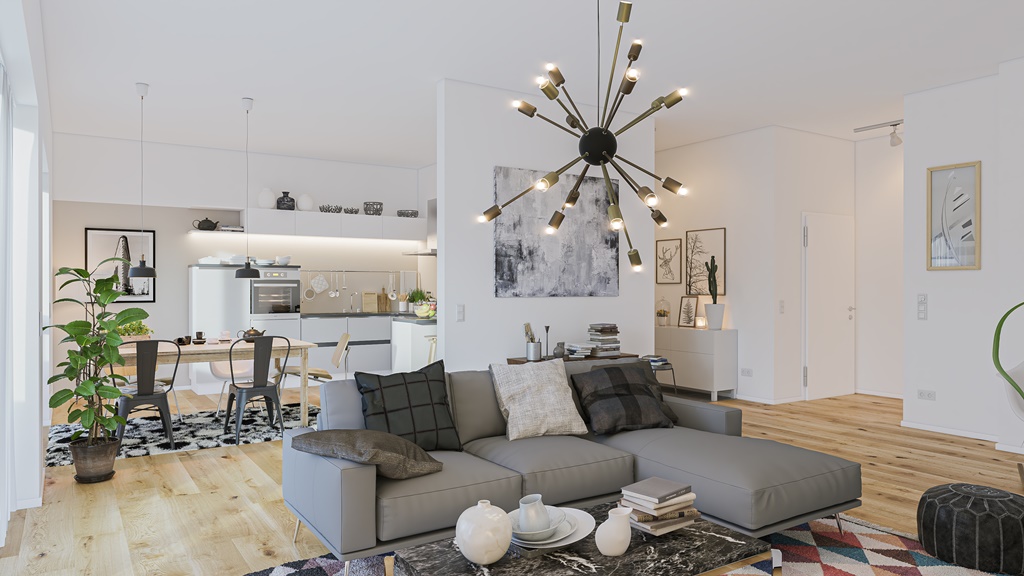 The natural look brings us to the ever-popular Scandinavian home theme, especially with light woods this year.
Lighter-toned woods are starting to rise against medium and darker shades in current years, seeing that it's much easier to create a modern and airy home, not only in flooring now, but also in walls, windows, and ceilings.
All in all, the key is comfort – pleasing not only to stay in but also to the eye.
This is also why Japanese Muji-inspired minimalist home interiors are often sought after. Not to mention they create a greater sense of spaciousness in an otherwise smaller home! Ultimately, it is all about making good use of space.
3. A splash of vintage in a modern home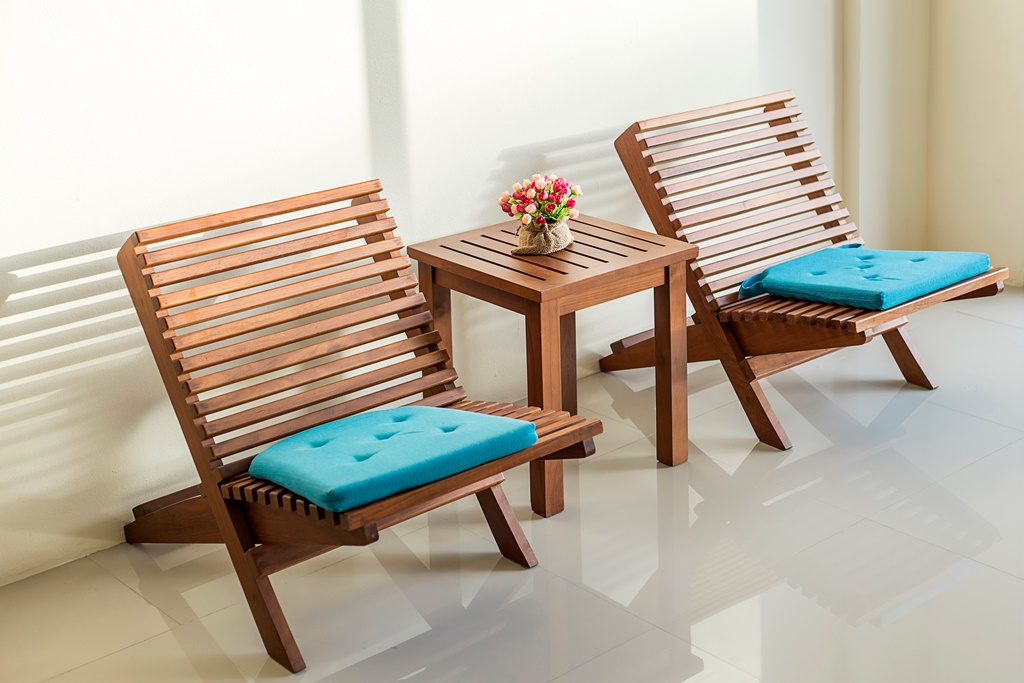 Nowadays, it's often trendy to have a touch of vintage in a modern home. For example, having a few pieces of antiques or vintage decor pieces among a predominantly modern design.
For example, a rattan chair by the coffee table. Or a few Peranakan kitchenware at the dining table. Pieces like these would stand out visually and add to the character of your home.
These also serve as beautiful reminders of our culture and traditions while embracing a modern home.
4. Scaled back Bohemian look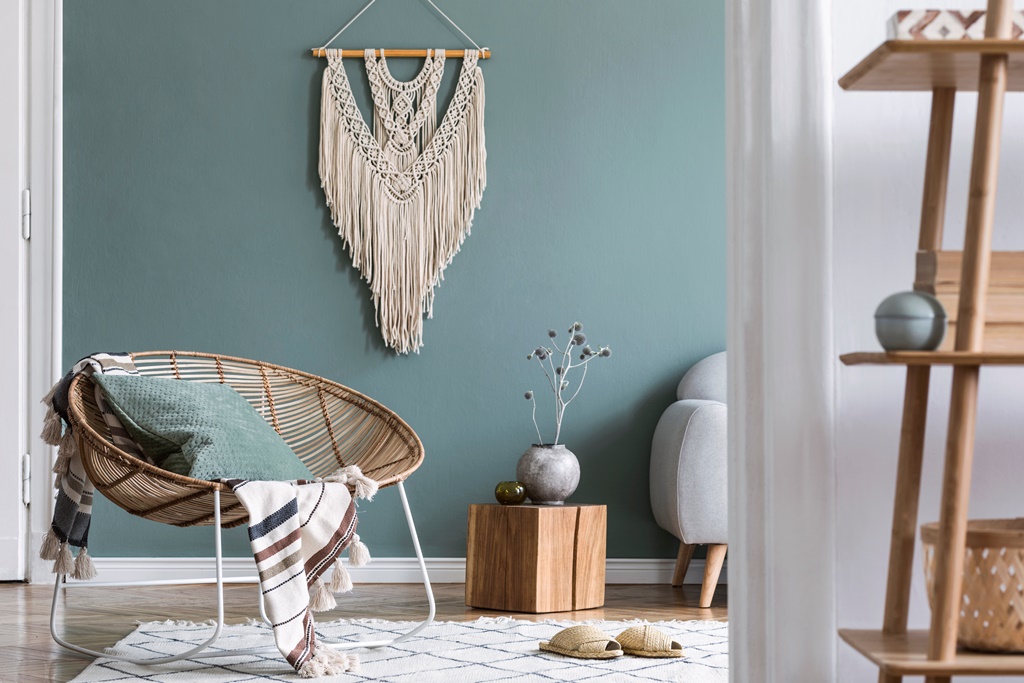 This style is a more scaled-back version of the wild Boho look. Think warm neutrals, rattan, natural fibres, raw concrete, and even marble textures or gold finishes.
These often create a casual, laid-back vibe. Throw on some furry or cosy textures and layers and you'll add to the feel.
For some of you who are working from home, this makes your home office an ideal relaxed working space!
5. Murals as wallpaper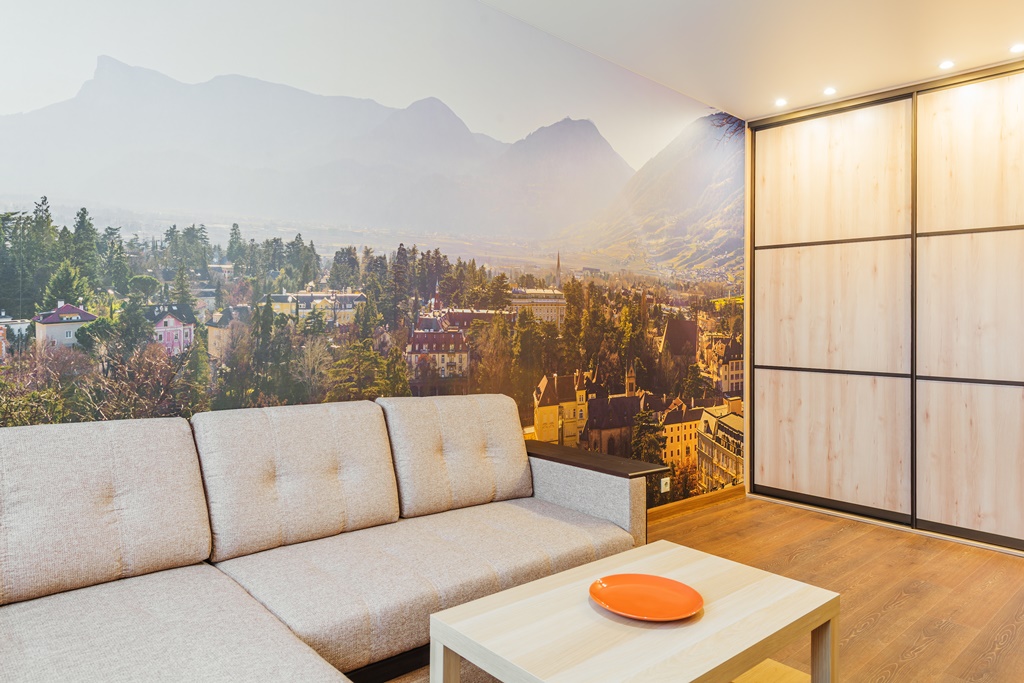 Using murals as wallpaper is an increasingly popular way to allow a section of your home to stand out boldly.
This is often used in the living room, study room, and even bedrooms. Popular murals often include nature that evokes a sense of wanderlust, such as landscapes of European towns, mountainous landscapes, a sea of blooming sakura trees, or even underwater worlds.
Now that travel has rebounded wildly, we need to get inspired more than ever for our next adventure. And what can be more exciting and inspiring than having a slice of your dream destination right at home?
Need better cash flow for your home renovation needs?
Renovating your home is often costly —sometimes there might even be hidden renovation costs. We understand that not everyone might be able to fork out a lump sum of cash in one go.
If you are struggling with your cash flow, we can help you out with a renovation loan so you can pay for your renovation in comfortable instalments (up to 12 months) customised to your budget.
At Soon Seng Credit, our renovation loans are fast and simple to apply.