Are Loans From Licensed Money Lenders in Singapore Any Good?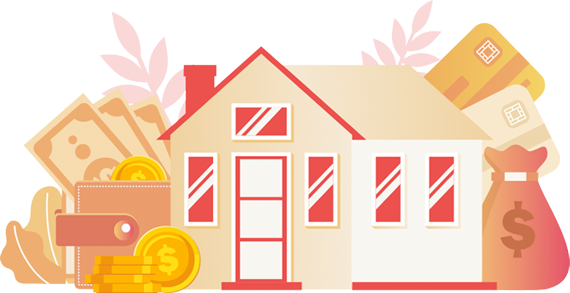 The Most Comprehensive Guide
No matter how much you earn, there may be times when you need financial help. Sometimes, we might need a leg up in finances for personal reasons, business expenses, renovation costs, or for pursuing higher education.
In the past, some people may have had some reservations about borrowing from a licensed money lender. This was mainly due to misconceptions about money lenders. 
Who are licensed money lenders in Singapore?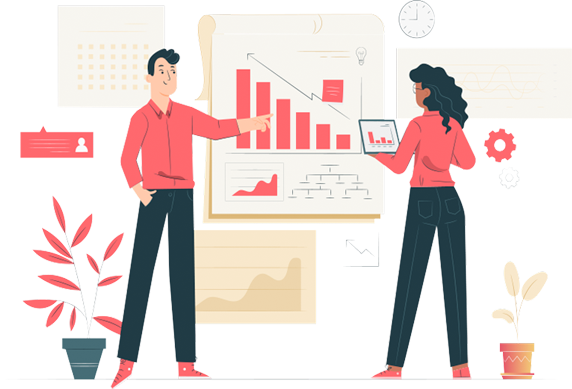 Let us clear a common misconception – a legal money lender in Singapore is NOT an 'ah long' or loan shark. Every registered private money lender in Singapore has gone through a stringent process to earn their money lender licence.
A legal money lender in Singapore is a business that has been authorised and licensed by the government to lend money to members of the public. Each legalised private money lender in Singapore is under constant scrutiny to abide by the Moneylenders Act.
Today, everyone from business owners and middle-class housewives to struggling domestic workers takes loans from licensed private money lenders in Singapore.
There is no need to feel embarrassed if you find yourself borrowing from a licensed money lender in Singapore. You are joining thousands of your relatives, colleagues, friends, and neighbours who have done the same thing — borrowing from quick money lenders that are legal.
Where can I find a list of licensed money lenders in Singapore?
You can find an updated list of licensed money lenders on Minlaw's Licensed Money Lender registry. If the local money lender you are approaching is not on this list, beware – they could be illegal.
Should you choose a bank or licensed money lender online?
When most people think of getting a loan, their first instinct is to approach a bank. Banks have been around all our lives and they have good reputations as well as very large reserves of cash. To the ordinary person, licensed private money lenders in Singapore may not even seem like an option.
In truth, a legal money lender in Singapore can offer terms and deals that are attractive to the borrower — not everybody can qualify for a bank loan.
Here are the key differences between applying for a loan from a registered money lender versus a bank:
Bank
Licensed money lender
Eligibility for loan
Stringent:
No bad credit history
Stable income
Salary >$20,000 a year
Less strict
Bad credit history is not a key determinant
Need to show proof a consistent source of income
Documents needed
More documents need to be furnished
Fewer documents need to be furnished
Loan approval time
Up to 2 weeks
Less than 30 minutes
Disbursement
To a bank account
To a bank account or in cash
How to apply
Online or at a branch office
Walk-in to the office or online application (in-person verification is still required by law)
Maximum loan
Up to 10X monthly income
Up to 6X monthly income
Repayment period?
(Personal loan)
Up to 7 years
Up to 2 years
Interest rate
3.5-6% per annum
1-4% per month
Processing fee
1-2% of the loan amount
Up to 10% of the loan amount
In short, why should you borrow from a legal money lender in Singapore?

EASY ELIGIBILITY
Forgiving eligibility criteria mean that almost anyone can qualify

SIMPLE PROCESS
Easy to apply with few documents required

FAST APPROVAL
An instant money lender can approve a loan in under 30 minutes

IMMEDIATE CASH
The loan can be disbursed to you in cash instantly after the loan contract has been signed
How do I find reliable money lenders near me?
One simple way to find a reliable money lender near you is to use Google Maps and search "licensed money lenders near me". Take the time to compare the local money lenders' Google ratings to find a reliable money lender in Singapore you can count on.
It's important to read their reviews before contacting any of them. You can also use Google and search for "licensed money lenders in Singapore reviews" to check if there are any red flags, such as complaints of harassment in forums.
Remember, a Google rating alone is no guarantee that the business is legitimate or reliable. Cross-check the business's details with the list of licensed money lenders online on MinLaw's website for their official addresses and contact details.
All legalised money lenders in Singapore can be found on MinLaw's list of licensed money lenders online.
Staying near Chinatown and searching for suitable licensed money lenders?
How do I identify an illegal money lender in Singapore?
Loan sharks are getting more sophisticated but here are some ways to identify them:

They are not registered on the Ministry of Law website

They do not have an office. Instead, they would ask to meet in public places

They advertise their services on SMS, WhatsApp, WeChat, Facebook, or email
Sometimes, the signs only become obvious when they are processing your loan application:

They ask for your SingPass or other login credentials as well as the passwords

They keep your original NRIC, FIN card, or passport

They ask you to sign an incomplete loan contract or do not give one at all
If, at any point, you feel uncomfortable with the process or the lender, do not sign anything.
What are the interest rates and fees if you take a loan from a private online money lender in Singapore?
An authorised private online money lender in Singapore has to operate according to strict guidelines, which are listed clearly on the MinLaw's website.
Here is the summary:
1. Licensed money lenders' interest rate
Legitimate money lenders' interest rates are capped at 4% per month. A registered money lender in Singapore may offer loans with lower interest rates as a promotion but they cannot exceed that limit at all costs, regardless of the borrower's income and loan quantum.
2. How do licensed money lenders calculate interest – the reducing balance method
An authorised money lender in Singapore is only allowed to charge interest on the outstanding amount of a loan. As the borrower pays down the loan from their money lender, the amount of interest charged falls. This is known as the reducing balance method of calculating interest.
To illustrate this, let us consider a $10,000 loan with an interest rate of 4% per month. This is how the payments are calculated over 6 months if the borrower pays every instalment on time.
Month
Balance
Interest
(4% of the previous month's balance)
Principal
Instalment Amount
(Interest + Principal)
0
$10,000.00
$-
$-
$-
1
$8,492.38
$400.00
$1,507.62
$1,907.62
2
$6,924.46
$399.70
$1,567.92
$1,907.62
3
$5,293.81
$276.80
$1,630.64
$1,907.62
4
$3,597.95
$211.75
$1,695.87
$1,907.62
5
$1,834.24
$143.92
$1,763.70
$ 1,907.62
6
$0
$73.37
$1,834.24
$ 1,907.62
Legalised money lenders in Singapore also charge a late interest on late payments, up to 4% a month. This interest can only be charged on the overdue amount.
For example, if a borrower is loaned $10,000 for 6 months and misses the first payment of $1,907.62. The late interest is charged on the $1,907.62 that is due and not on the remaining total instalments amount of $9,538.10 that isn't due for repayment yet.
3. Other fees and charges
An authorised money lender, including licensed online money lenders in Singapore, can impose processing fees and limited penalties:

Loan processing fees – cannot exceed 10% of the loan principal granted

Late payment fees – cannot exceed $60 per month

Legal costs instructed by the court for a successful reimbursement of costs incurred to recover the loan (if the borrower defaults on the loan)

Total charges (the combined value of processing fees, loan interests, late interests, and late fees) cannot exceed the loan principal
Finding a trusted money lender in Singapore with low interest rates in Chinatown?
Negotiating terms with an authorised money lender in Singapore
Local legitimate money lenders are not as rigid as banks when discussing the terms of a loan. When you're ready to get a loan from the money lender, ask for the best deal possible, as well as clauses.
These are the loan terms you should try to negotiate:
1. Interest rate
Dependent on your creditworthiness and repayment history.
2. Repayment period
Try to get the maximum of a two-year repayment period if your budget is tight.
3. Penalties
Lenient penalties will let you absorb small missteps and still pay your debts.
4. Instalment due date
Schedule it for payday or just after so you will have the cash needed.
5. Repayment channels
Depending on your preference, you may ask to make loan repayments in cash, bank transfer, PayNow, or another mutually agreed method.
Sometimes, the type of loan you apply for with a registered money lender can affect these conditions. Soon Seng Credit is a reliable money lender in Singapore that offers a range of loans to suit a variety of purposes:
Different types of loans from a money lender
How to apply for a loan with reliable money lenders in Singapore
So, you are ready to apply for a loan from a legalised money lender in Singapore. Before you do, here's what you need to take note of:

Nationality – Singaporeans, PRs, and foreigners are all eligible for loans, provided they are able to show proof of consistent income

Credit history – if you are undergoing the following, your application will not be approved:
Nationality and income eligibility
Your nationality and income affect the maximum loan principal you can get. Here are the loan limits:
| Annual income | Singapore Citizens and PRs | Foreigners living in Singapore |
| --- | --- | --- |
| Less than $10,000 | $3,000 | $500 |
| $10,000 – less than $20,000 | $3,000 | $3,000 |
| At least $20,000 | 6X monthly income | 6X monthly income |
Every good online money lender in Singapore has a website, this means that they are available for applications 24/7. However, this does not mean that there are 24-hour money lenders in Singapore.
While they may be recognised as instant money lenders, quick money lenders or fast money lenders due to their speedy and streamlined processes, trusted money lenders in Singapore operate within stipulated office hours. Rest assured they will usually get back to you within one working day after receiving your loan application. Any instant money lender that claims to be a 24 hours money lender is likely illegal.
Here are the steps to apply for a loan from a fast money lender:
1. Check if you meet the loan requirements.
3. For borrowers who applied online, if you qualify, the loan officer will call you within one working day and schedule an appointment with you at their office for a face-to-face verification. This is a necessary step that cannot be skipped. For those who walked in to apply, the verification can be done on the day of application.
4. At the money lender's office, the loan officer will verify your CPF and IRAS information and conduct a credit assessment.
5. If you meet all the criteria, the loan officer will discuss the loan amount and repayment terms with you. At fast money lenders', your loan can be approved in less than 30 minutes.
6. The loan officer will explain the terms of the loan contract to you. Make sure you understand them fully. Once you are good with the terms, sign the contract.
7. You will then receive the loan amount instantly via cash or bank transfer or another mutually agreed transfer method.
How to settle licensed money lender loans
Once you have signed on the dotted line and received your loan principal, you have also gained responsibility. All borrowers should follow these guidelines when repaying a loan to an authorised money lender in Singapore:

Borrow only what you can afford to repay.

Read the contract. Know the instalments' exact due dates and the penalties for skipping or making late repayments.

Read the legal guidelines. Don't let carelessness or ignorance cost you money.

Make loan repayment your priority ahead of all casual expenses.

Ask for receipts when you make repayments and take screenshots of online transactions.

Do NOT turn to illegal money lenders!
By paying all the instalments on time, you will strengthen your credit history while enjoying the convenience of a loan with a trusted money lender in Singapore.
What if you are unable to pay money lenders in Singapore?
If despite your best efforts, you are unable to pay off your loan, the licensed money lender has a set procedure to follow.

The lender will send a Letter of Demand (LOD) to your home or office. This document contains the details of the loan, the outstanding amount, a list of additional fees and charges, and other relevant information. It will state a due date before further steps are taken.

If the loan is not repaid past the due date in the LOD, the lender may send debt collectors to your home or office. Debt collectors are only allowed to request payment. They are prohibited from using intimidation and harassment, issuing threats, and violence.

The final step that a money lender can take is to bring formal court proceedings against you, the debtor.
How to deal with licensed money lender harassment?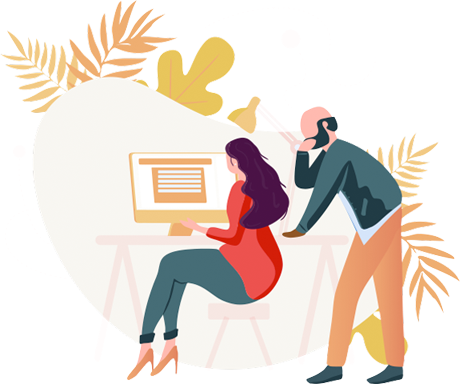 No legitimate money lender or their outsourced debt collectors are allowed to confiscate belongings as 'collateral' until the debt is paid. They also cannot vandalise or damage a debtor's home or possessions.
If you believe they are acting illegally, make a formal complaint to the Registry of Moneylenders online or call them at 1800-2255-529. You may also contact the police to report any illegal or threatening behaviour.
Keen to take a loan from a top-rated reliable money lender in Singapore?
At Soon Seng Credit, we understand that you may be facing a difficult period in your life. We offer complete privacy, 100% confidentiality, and an understanding, empathetic team of loan officers. As one of the quick money lenders you can trust, our loan processes are streamlined and speedy altogether.
Let us help you get past this minor bump in the road soonest.